What Causes The Filter Press To Stop Working?
May. 10, 2019
In some cases, the filter press may stop working during the working process, which is very bad for the machine, which causes the filter press to stop working. As a Filter Press Accessories Supplier Let us analyze it together.
An error in the filter press control system can cause the filter press equipment to stop working. We all know that when the filter press equipment is working, it needs a control system to control the hydraulic system and control the range of its expansion and contraction, so as to control the power generated by the hydraulic system to the filter plate, and the power received by the filter plate can be transmitted to the filter. On the liquid, and the filtrate is directly exposed by the pressure to penetrate the filter cloth, so the control system of the filter press equipment directly affects the filtration of the filtrate.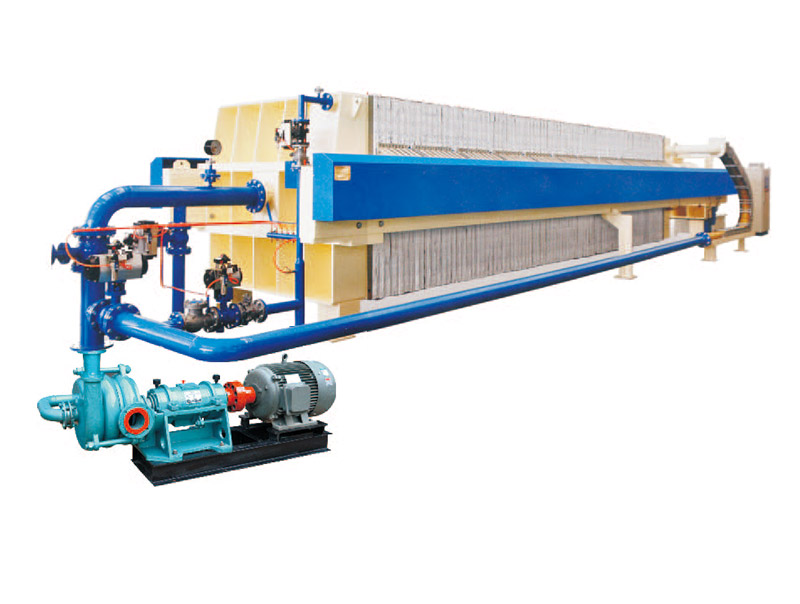 When there is an error in the control system, or the control of the hydraulic system can not be issued, or the control system can not sense the condition of the hydraulic system, naturally the filter press device can not work, even if it is barely running, it is very dangerous, so It is necessary to stop the work of the equipment in time.
The reason why the filter press stops working may be that the flow path channel in the device is blocked. When some of the flow channels in the filter press are blocked, this will prevent the filtrate from entering the device or being excluded from the device, so the Automatic Remote Control Filter Press device will suddenly stop running and stop flowing out of the drain. Come by the liquid of manpower. In the case of such a blockage, even if the filtrate is in contact with the filter cloth, the filter separation cannot occur because no pressure difference is formed, so at this time, the filter press naturally stops working.