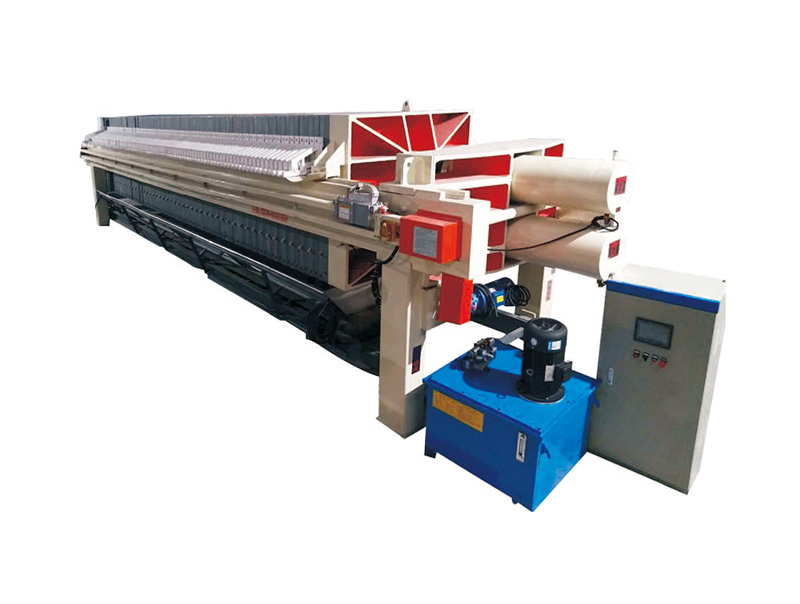 High Pressure Membrane Filter Press With Sludge Transport
For the membrane squeeze filter press, membrane filter plate and chamber filter plate are arranged to form the filter chamber, the slurry is delivered into the filter chamber by the pump, and the solid is separated from the liquid in the slurry via filter cloth. After the solid in the slurry form cake, compressed air or high-pressure water is put into the membrane for sufficient squeezing of solid in the chamber, so as to reduce the water content facilitate slag removal. In particular, for user who have high requirements for filtration of viscous material and water content, this type filter press has unique effect.
Filter plate is molded by RPP, and the membrane plate and PP plate are heat-sealed together, firm and has long service time.
Machine adopts automatic pressure maintaining, automatic control, programmable function, etc. Easy and safe operation, continuous operation of the filter press by operating the buttons on the control panel. Safety devices are provided to ensure safe operation and normal work of machine.